---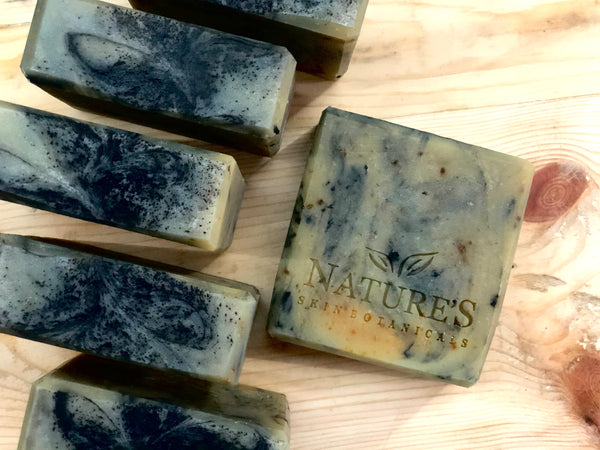 Orange Peel Soap 100g
Nature's Skin Botanicals
Regular price ₱100.00
Orange peel is the healthiest part of the orange fruit. They are rich in flavonoids and phytochemicals that has great benefits. It has the most Vitamin C content too.

The peel is also rich with copper, calcium, magnesium, folate, vitamin A and other B vitamins, and dietary fiber.

All of these nutrients contribute to human health inside and outside of our body in marvelous ways.

Orange peel with Activated Bamboo Charcoal is good for the skin as it treats blackheads, dead cells, acne, and blemishes. It also brightens, lightens, makes our outer skin glow and cleanses deeply our skin. It washes away free radicals and toxic chemicals too.
Ingredients: Olive oil, Coconut Oil, Milk, Water, Sodium Hydroxide, Avocado oil, Shea Butter, Lavender Essential oil and Red Clay
Click the link to see how this soap is made - The Soap Craft PH
Package Includes 
1 Orange Peel Soap, 1 Eco-Friendly re-usable pouch