---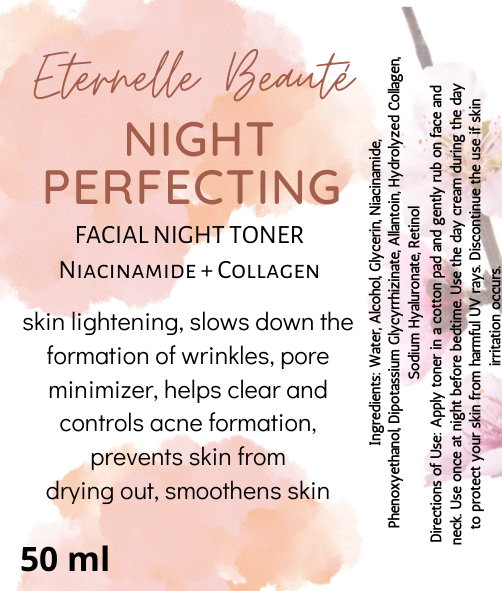 Eternelle Beauty Skin Perfecting Night Toner 50ml
Perfection of Beauty
Regular price ₱120.00
Reveal a flawless and  renewed complexion. Enhanced with antioxidants and collagen boosters to help skin to appear firm and smooth.
Features
- helps reduce signs of premature ageing, fine lines  and wrinkles
- improves uneven skin tone
- minimizes the appearance of pores
- helps clear and control acne formation 

Ingredients: Water, Alcohol, Glycerin, Niacinamide, Phenoxyethanol, Allantoin, Collagen Extract Snail Extract, Sodium Hyaluronate.