---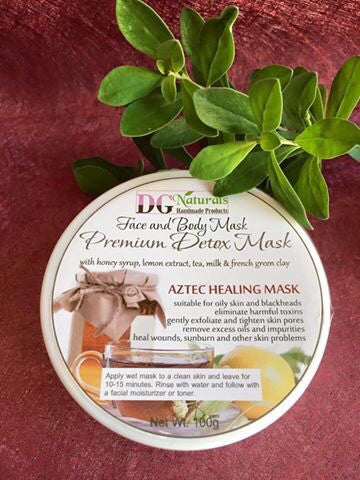 Aztec Healing Detox Mask
Nature's Skin Botanicals
Regular price ₱150.00
Aztec Healing Mask is excellent to absorb excess oils in the skin.
other ingredients
Lemon extract to eliminate acne causing bacteria

Green Tea water to detoxify and cleanse the skin.

Honey Syrup is a natural humectant to keep your skin hydrated, pore cleanser with natural antibacterial property, scar fader it increase healing and skin tissue regenaration.

Milk is a natural exfoliant, it removes dead skin cell and restores and even toned skin. It is an excellent moisturizer, good cleanser and skin whitener. Ideal for very sensitive skin.

French Green Clay is excellent use for acne prone and sensitive skin. It detoxifies and cleans impurities, reduces the size of the pores, tones and softens dry skin. Ideal for oily skin.