---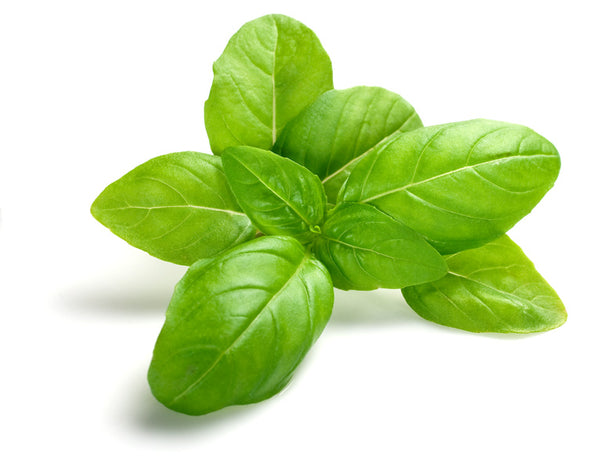 Basil Essential Oil 100ml
Nature's Skin Botanicals
Regular price ₱750.00
Botanical Name : Lavandula angustifolia, 
The aroma is clear, light and peppery and gives a sweet, green top note to blends.
Main Therapeutic Uses : 
Basil oil is a good tonic for the treatment of nervous disorders and stress related headaches, migraine, and allergies. It is used to clear the mind and relieve intellectual fatigue while giving clarity and mental strength.
It has a beneficial action on the respiratory tract and is often used for asthma, bronchitis and sinus infections. It furthermore is also effective in cases of constipation, nausea, vomiting, and cramp, and is also good when used for menstrual problems.
Main Constituents: a-pinene, camphene, b-pinene, myrcene, limonene, cis-ocimene, camphor, linalool, methyl chavicol, y-terpineol, citronellol, geraniol, methyl cinnamate and eugenol.
Application Methods :
Use in the bath or shower for absorption and aromatherapy benefits.
Diffuse for aromatherapy benefits.
Dilute in carrier oils (VCO) as a massage oil for physical ailments.
Topical application for enhanced concentration and mental alertness.
Use with compress for muscle pain and stiffness.
Precaution :
Basil Oil can be dermal irritant for sensitive individuals.
Do not use if you are pregnant.
Do not use if you have cancer.
Do not use if you have epilepsy.
Do not use while breastfeeding.
Not safe for children under 16.
Not safe for internal use.