---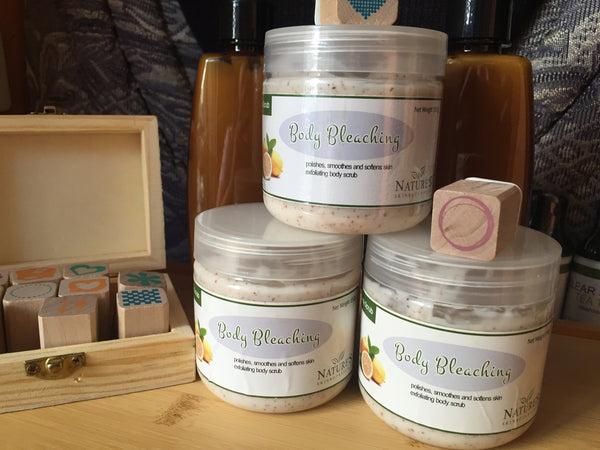 Bleaching Body Scrub
Nature's Skin Botanicals
Regular price ₱75.00
Bleaching Body Scrub is formulated to lighten dark spots, remove dead skin cells from the uppermost layer of the skin, hydrates the skin and make it glowing in minutes . It polishes, lightens and softens skin.
This is a combination of natural ingredients of Lemon Juice Extract, Lemon Oil, Papaya and Aloe Vera Extract. Other bleaching scrub in the market dries up the skin but this product has it the ingredients to solve most of your skin problems. The exfoliating properties are enhanced by the acidic properties of lemon juice, which promotes the removal of dead skin cells and produce of fresh, smooth and clear skin. 
Directions: Massage in circular movements over your body while in the bath or shower to help remove dead skin cells and boost circulation.
Key Ingredients: Lemon Extract, Lemon Oil, Papaya Extract and Aloe Vera Extract