---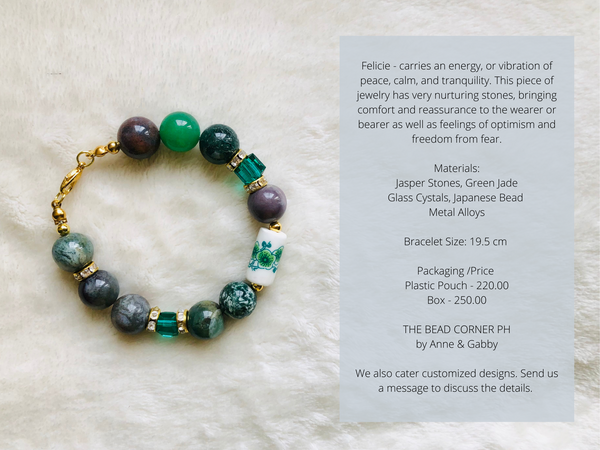 Bracelet - Felicie
The Bead Corner PH
Regular price ₱220.00
Felicie - carries an energy, or vibration of peace, calm, and tranquility. This piece of jewelry has very nurturing stones, bringing comfort and reassurance to the wearer or bearer as well as feelings of optimism and freedom from fear.
Materials:
Jasper Stones, Green Jade, Glass Cystals, Japanese Bead, Metal Alloys
Bracelet Size: 19.5 cm
We also cater customized designs. Send us a message to discuss the details.