---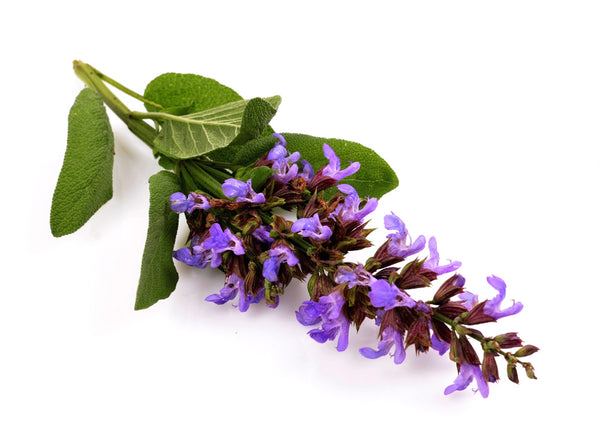 Clary Sage Essential Oil 100ml
Nature's Skin Botanicals
Regular price ₱1,200.00
Botanical Name : Salvia sclarea
Main Therapeutic Uses : 
Clary sage is calming to the nervous system, particularly in cases of depression, stress, insomnia and deep seated tension. It furthermore is a good tonic for the womb and female functions in general, such as painful periods, scanty menstruation and relaxation during labor, thus encouraging a less painful birth.
During menopause, clary sage oil can help reduce hot flushes, night sweats, palpitations, irritability, as well as headaches and dizziness.
It is good for muscle pains, digestive disorders, kidney diseases and the cooling of inflammation of the skin.
Main Constituent:  Linalool,  linalyl acetate, caryophyllene, a-terpineol, geraniol, neryl acetate, sclareol and germacrene D
Application Methods :
Use in the bath or shower for absorption and aromatherapy benefits.
Diffuse for aromatherapy benefits.
Dilute in carrier oils (VCO) as a massage oil for physical ailments.
Topical application for enhanced concentration and mental alertness.
Use with compress for muscle pain and stiffness.
Precaution :  Clary sage essential oil has a deeply relaxing effect and should not be used prior to driving, operating machinery or doing task that requires concentration. Do not use with alcohol or sedatives. Do not use if your pregnant. It is not safe for children under 6.