---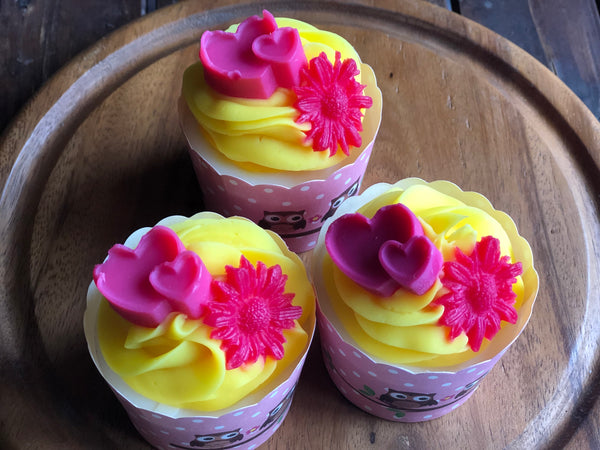 Cupcake Soap - Heart and Daisy
The Soap Craft PH
Regular price ₱150.00
Deliciously sweet cold processed cupcake 🧁 soap. One of a kind, handmade and curated with all natural ingredients.
Ingredients: Saponified oils of Coconut, Olive oil, Shea Butter, Cocoa Butter, Chamomile Extract, Orange Peels, Cocoa Powder and Oatmeal
It comes with a cupcake box, ribbon and gift tag.
We customize orders: 30pcs up. Send us a message for details.