---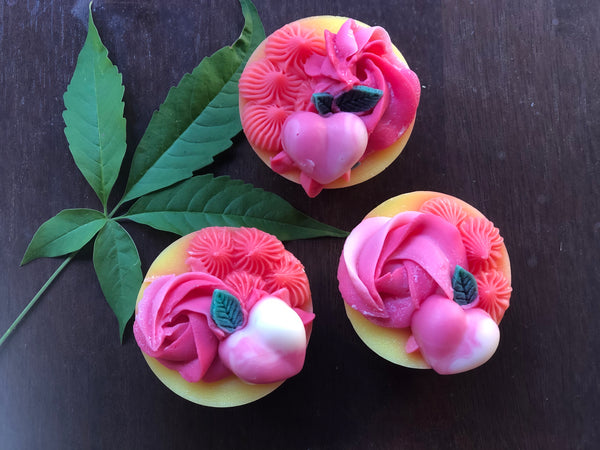 Cupcake Soap - Heart & Rose
The Soap Craft PH
Regular price ₱150.00
A deliciously sweet Cold Process soap scented with our signature essentiall oil or fragrance oil blend. This amazing cupcake soap is rich in moisturizing ingredients.
Basic Ingredients : Saponified oils of Coconut oil, (may contain Olive oil, Cocoa and Shea butter) and moisturizing ingredient such as Honey and Milk.
Inclusions: Cupcake Soap, Soap box
Ribbons and Tags may also be added at minimum 30pcs order
A real novelty soap almost good enough to eat.