---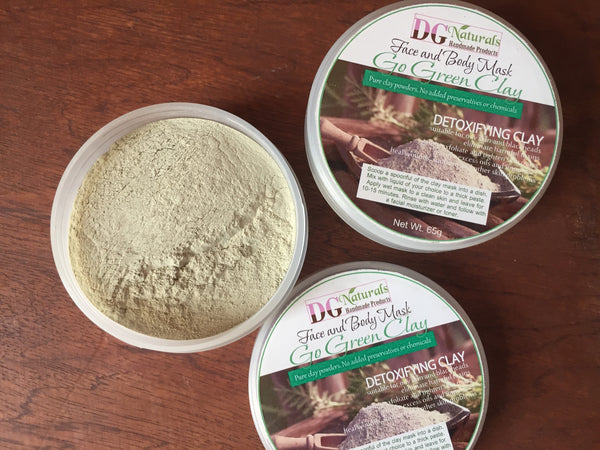 Detoxifying Clay Mask (Go Green) 50g
Nature's Skin Botanicals
Regular price ₱150.00
Detoxifying Clay Mask
suitable for oily skin and blackheads
eliminate harmful toxins
gently exfoliate and tighten skin pores
remove excess oils and impurities
heal wounds, sunburn and other skin problems
Directions of Use
Scoop a spoonful of the clay mask into a dish. Mix with liquid of your choice to a thick paste. Apply wet mask to a clean skin and leave for 10-15 minutes. Rinse with water and follow with a facial moisturizer or toner.
Recommended products
 Ingredients: French Green Clay, Aloe vera extract and rosehip extract.