---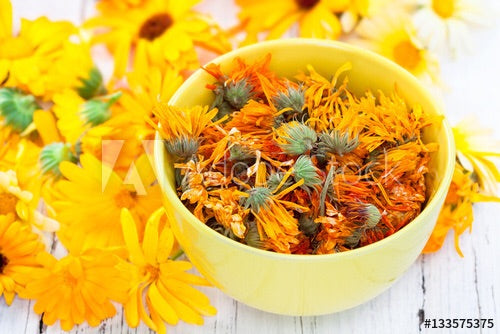 Dried Calendula Flowers 100g
Nature's Skin Botanicals
Regular price ₱500.00
Calendula is used to soothe the irritation and pain of skin afflictions while promoting skin repair through its vulnerary actions as well as helping to curb bleeding, and address infection("Calendula," n.d.). It has been approved by the German Commission E as an herb that can help ease inflammation of both external and internal mucous membranes and promote healing of external wounds including ulcerated wounds or those that are healing badly (Commission E, n.d.). This makes Calendula a wonderful herb to use when faced with wounds, abrasions, rashes, burns, and even bruising.
Beyond its helpfulness for skin injuries and afflictions, Calendula can be used as a body care herb to help keep skin healthy and strong. No wonder so many people love Calendula blossoms for the skin!
Use in:
1. Oil Macerate/Infusion
2. Facial Toner
3. Soap
4. Balms and salves
Excellent quality. Grown organically and dried carefully to retain all the goodness inside the flowers.