---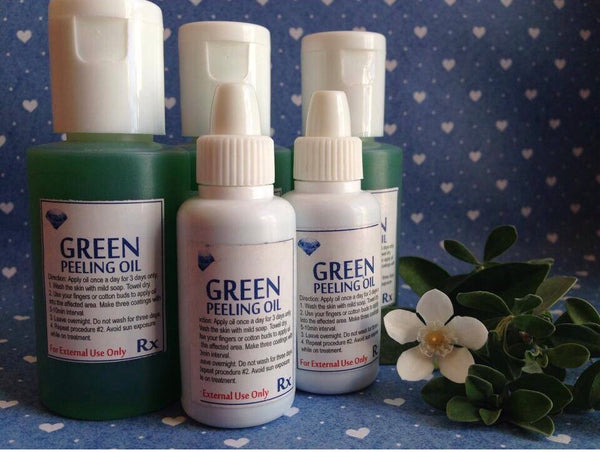 Green Peeling Oil 20ml
Perfection of Beauty
Regular price ₱100.00
Skin Benefits
• Fine Lines - smoothes and softens lines and wrinkles. This includes laughter lines, crow's feet, brow lines, and crepey skin.
• Acne Scar - a proven acne scar treatment that reduces and fades reddened acne scars, dark acne scars, and blemishes.
• Sun Damage - reverses & removes photo-aged and sun-damaged outer skin layers.
• Age Spots - lightens and removes dark spots, and blotches from your skin.
• Blackheads - opens blocked pores eliminating blackheads & whiteheads, and smoothes rough skin.
• Uneven Skin Tone - lightens and brightens your skin revealing a more even colored skin tone.
• Large Pores - reduces the size, look, and appearance of large pores.
• Hyper-pigmentation - reduces and improves the look of darkened skin patches and blemishes.