---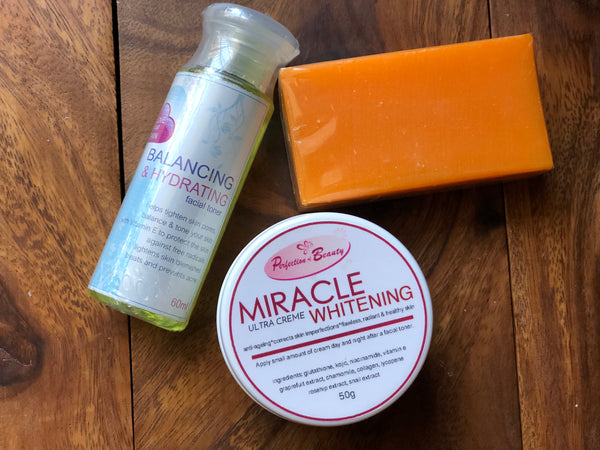 Sale
Miracle Whitening Facial Set
Perfection of Beauty
Sale price ₱500.00 Regular price
The complete package of Miracle Whitening set.

All products are for day and night use.

Simple steps:
Wash with the Miracle Whitening Soap
Tone and balance the skin with Balancing & Hydrating Toner
Apply the Miracle Whitening Cream thinly all over the face.
We also recommend the Glass Skin Set, a Korean Technology formulation.