---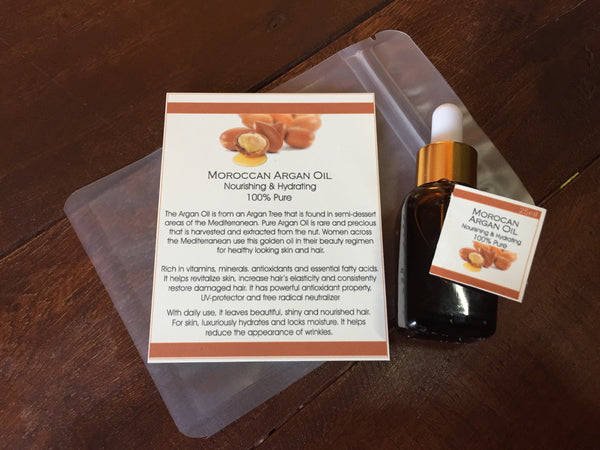 Moroccan Argan Oil 25ml
Nature's Skin Botanicals
Regular price ₱350.00
Moroccan Argan Oil Nourishing & Hydrating 100% Pure

The Argan Oil is from an Argan Tree that is found in semi-dessert
areas of the Mediterranean. Pure Argan Oil is rare and precious
that is harvested and extracted from the nut. Women across
the Mediterranean use this golden oil in their beauty regimen
for healthy looking skin and hair.

Rich in vitamins, minerals. antioxidants and essential fatty acids.
It helps revitalize skin, increase hair's elasticity and consistently
restore damaged hair. It has powerful antioxidant property,
UV-protector and free radical neutralizer

With daily use, it leaves beautiful, shiny and nourished hair.
For skin, luxuriously hydrates and locks moisture. It helps
reduce the appearance of wrinkles.