---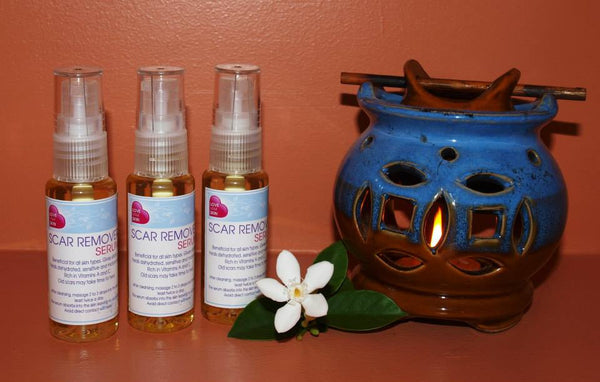 Scar Remover Serum 30ml
Nature's Skin Botanicals
Regular price ₱400.00
Rosehips Oil was a remedy used by the ancient Egyptians, Mayans and Native Americans all because of their healing properties -an alternative to the chemicals we have relied on in the recent past. It is non-greasy and super light, thus is absorb in the skin quickly. Rosehip Oil contains full of beauty-boosting vitamin A, vitamin C and the ess
ential fatty acids omega-3 and omega-6.

Benefits
◦Skin rejuvenation. Rosehip oil's vitamin A is known to promote healthy skin cell rejuvenation, which causes skin to glow and appear fresh and supple. The rejuvenation works on normal skin and also skin damaged by scarring or the sun as well as in deep and oil scars. (Keloids)

◦Pigment reduction. The vitamin C in rosehip oil reduces the appearance of dark spots, aging spots and hyper-pigmentation. Apply the oil to the affected area to see a reduction in unsightly dark spots over time.

◦Improved complexion. If you suffer from dryness or eczema, nourishing rosehip oil will calm and moisturize your skin with regular application.

◦Mess-free moisture retention. Rosehip oil packs a powerful punch of moisture for dry or mature skin, which can help reduce the appearance of wrinkles. And unlike other oils, the smooth and light texture of rosehip oil is unlikely to clog your pores.

For deep scars, stretchmarks and other dark skin problems, apply the serum three times a day after washing the affected area..