---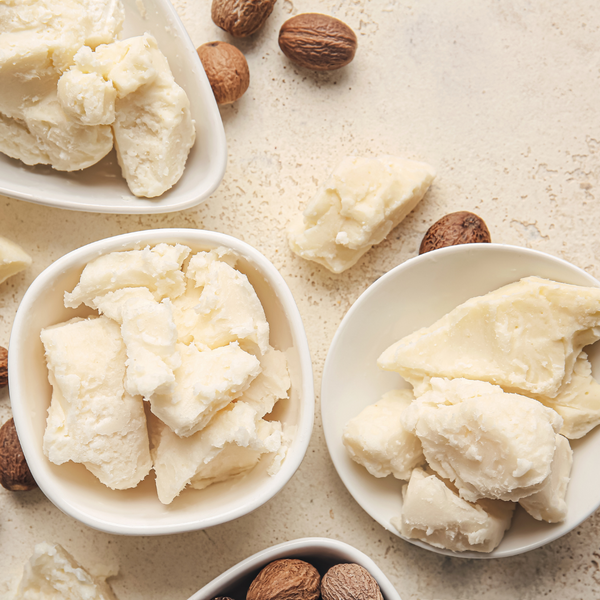 Shea Butter - Unrefined, Raw 1kg
Khrystal Beauty Essences
Regular price ₱1,499.00
Unrefined shea butter often referred to as Woman's Gold because of the economic opportunities processing it brings to the local community, is traditionally processed by African women without the use of synthetics or chemicals. The resulting butter is very high in antioxidants, can range in color from beige to light yellow and has a naturally occurring smokey or nutty aroma.
Skin Care Benefits
Unrefined Shea butter is a good moisturizer. It provides a nice occlusive barrier that keeps hydration in your skin where it belongs. Unrefined Shea butter in its natural state goes further and truly helps your skin look healthy, vibrant and balanced in a number of ways.
Unrefined shea butter improves the appearance of aging by improving the look of elasticity and reducing the appearance of fine lines and wrinkles.
It evens tone by improving the appearance of stretch marks, the appearance of hyperpigmentation and the appearance of acne scars.
Unrefined shea butter has been used to provide mild natural sun protection due to higher antioxidant content.
Its also been traditionally used as a salve due to natural anti-microbial and anti-inflammatory properties.
Recommended Usage:
• Lotions & Creams: 2 – 20 %
• Balms: 5 – 100 %
• Bar Soaps: 5 – 20 %
• Hair Conditioners: 1 – 10 %