---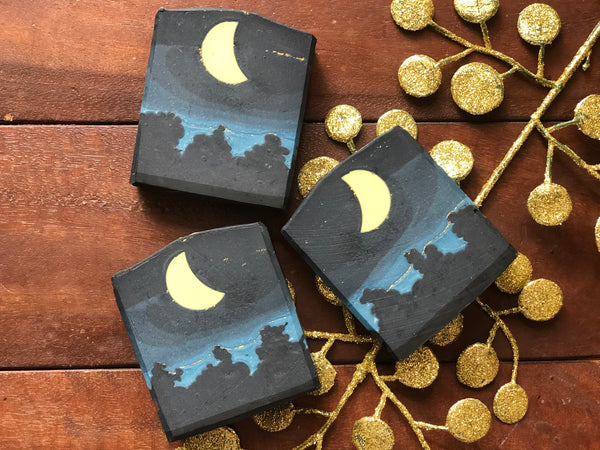 Silent Night Soap 130g
The Soap Craft PH
Regular price ₱285.00
This holiday season, I bring you the Silent Night. Beautifully designed soap inspired by our love ones in heaven. This is scented with a combination of citrus, pine and resin. 


Ingredients
Coconut Oil, Extra Virgin Olive Oil, Water, Activated Bamboo Charcoal, Cosmetic Grade Micas, Fragrance
This soap is handcrafted in small batches. It initially weighs approximately 130g, however it will continue to evaporate excess water and lose weight. This makes a finer, longer and lasting bar of soap.