---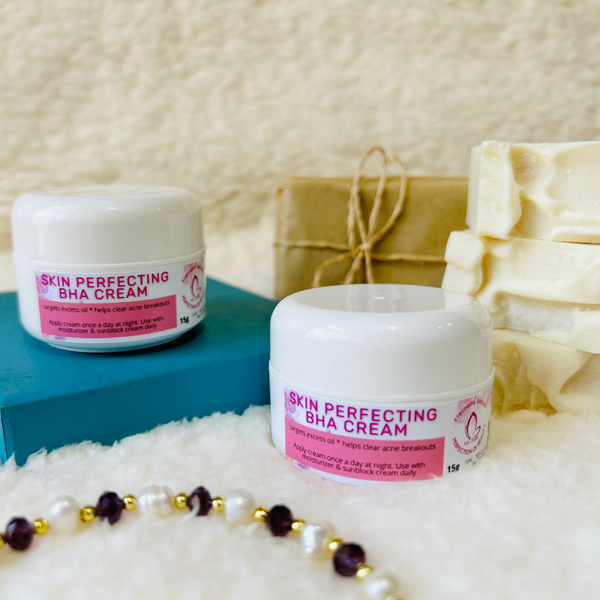 Skin Perfecting BHA Cream 15g
Perfection of Beauty
Regular price ₱150.00
Causes the skin to swell, soften and peel in areas where it is applied.
Apply a thin layer of cream to cover the entire affected area.
Do not use cream if you are allergic to salicylic acid.
Directions of Use: Apply cream once a day at night. Use with moisturizer & sunblock cream daily.
Ingredients: Water, Stearyl Alcohol, Cetyl Alcohol,Glycerin, Ceteareth 20, Allantoin, Dimethicone, Niaciamide, Phenoxyethanol, Salicylic Acid, Hyaluronic Acid