---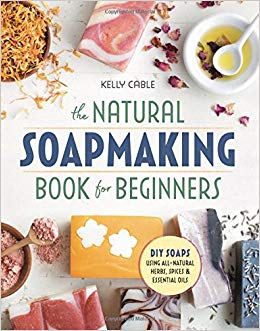 The Natural Soap Making Book for Beginners by Kelly Cable
Nature's Skin Botanicals
Regular price ₱2,100.00
Making soap from scratch is a fun hobby and a great way to control the ingredients in the products you use, but it can be hard to know where to start. The Natural Soap Making Book for Beginners will show you how easy and simple it is to make your very own homemade soaps without artificial dyes and chemicals. Your senses will tingle as you master the art of cold-process soap making using fresh, floral, woody, and amber scents to create your own handcrafted soaps.
Get your hands wet with The Natural Soap Making Book for Beginners when you soak in:
Over 55 diverse recipes to choose from such as castile soap, shampoo bars, shaving bars, anti-aging soaps, salt soaps, goat-milk soaps, and more.Step-by-step instructions, tips, and tricks for mastering cold-process soap making, decorating techniques, and scent pairing―designed specifically with beginners in mind.Natural ingredients that avoid harsh chemicals and artificial dyes, which can dry out and irritate your skin.Illustrated charts detailing how and when to use natural colorants, essential oils, and herbal infusions.
Join Kelly Cable, a longtime soap maker, herbalist, teacher, and creator of the popular blog Simple Life Mom, as she shares the simple tips and tricks of her craft in The Natural Soap Making Book for Beginners.