---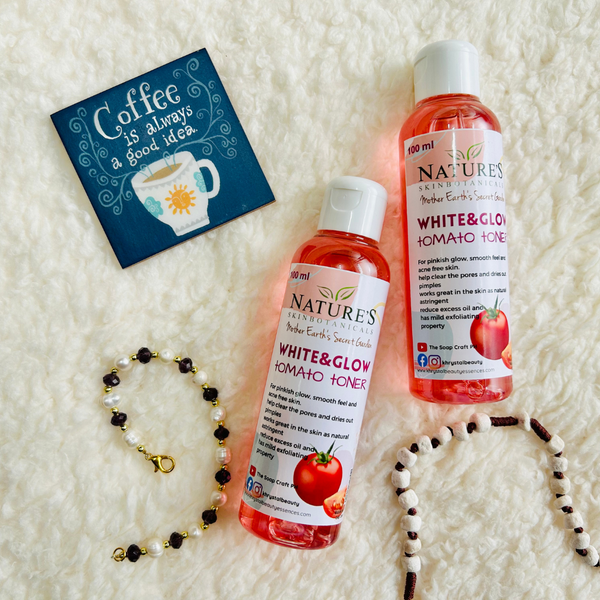 Sale
Tomato with Glutathione Facial Toner and Cleanser 100ml
Nature's Skin Botanicals
Sale price ₱120.00 Regular price ₱150.00
For pinkish glow, smooth feel and acne free skin.

- help clear the pores and dry out pimples
- works great in the skin as natural astringent
- reduce excess oil and has mild exfoliating property

#tomatoserum #tomatotoner #naturalskincare

Ingredients:
Water, Ethyl Alcohol, Glycerin, Sodium Hyaluronate, Solanum Lycopersicum (Tomato) Extract, Kojic acid, Arbutin, Glutathione, Phenoxyethanol and Citric Acid

Directions: Use day and night. Apply the solution with a cotton ball. Gently swipe to the skin. Always use sunblock at daytime.