---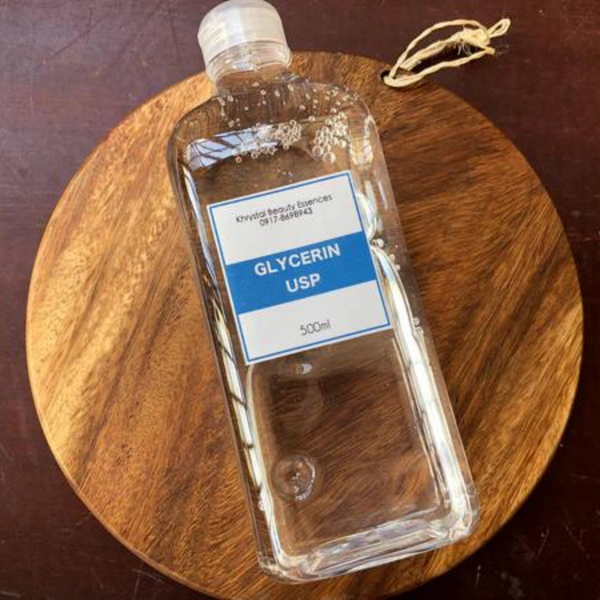 Glycerin USP 500ml
Perfection of Beauty
Regular price ₱150.00
100% vegan. 100% free of palm oil derivatives.
Grades: USP, Kosher. Clear, slightly viscous liquid, odorless, sweet tasting.
Solubility: soluble in water.
INCI Name: Glycerin
Benefits:
Effective humectant and moisturizer attracting water to the intercellular space of the skin
Protects the lipids of skin cells
Good solvent for various water-insoluble ingredients
Effective emollient and lubricant properties
Use: Add as is to the water phase of the formulas, typical use level 2-5% in emulsions.
For external use only.
Applications: All kinds of skin care products, hair care products, color cosmetics, soaps (glycerin soap).
#glycerin