---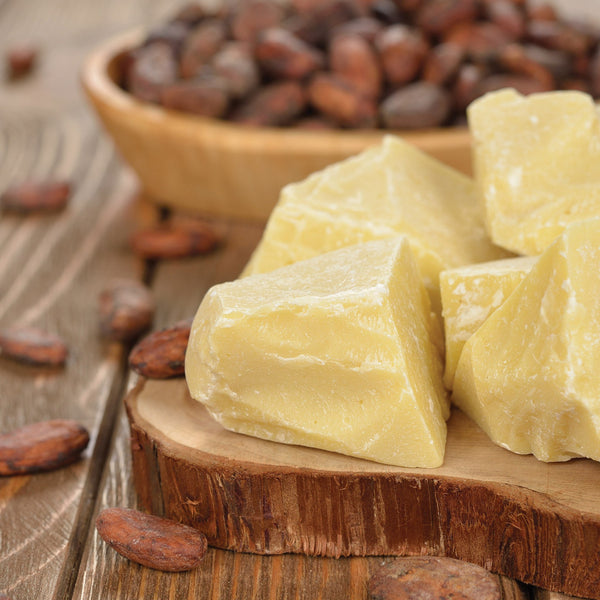 Raw Cocoa Butter (Palawan Cocoa Butter)
Khrystal Beauty Essences
Regular price ₱300.00
Raw cocoa butter, aka "pure cocoa butter," isn't heated to very high temperatures during manufacturing processes, which means it usually retains more of the healthy fats and other compounds found naturally in cocoa beans.

Uses and Benefits
1. Prevents Skin Dryness and Peeling
2. Heals Chapped Lips
3. Fights Signs of Aging
4. Soothes Burns, Rashes and Infections
5. Helps Treat Mouth Sores
6. Makes a Great Shaving Cream
7. Helps Improve Heart Health
8. Raises Immunity
9. Most popular use of cocoa butter is preventing or treating stretch marks, especially during pregnancy.

Melt at lowest possible heat temperature and stir gently to avoid overheating. You may turn off the heat when big chunks of cocoa butter already melted. The heat is enough to melt the remaining tiny bits cocoa butter.